1. Get lost.
One of the best ways to feel the atmosphere of the city is to get lost there. If you are uncertain of the road you do not know what to expect, and thus every new interesting thing is exciting. In the end, you will find the right way, however, the feeling of the unplanned dialogue with the city will remain for long.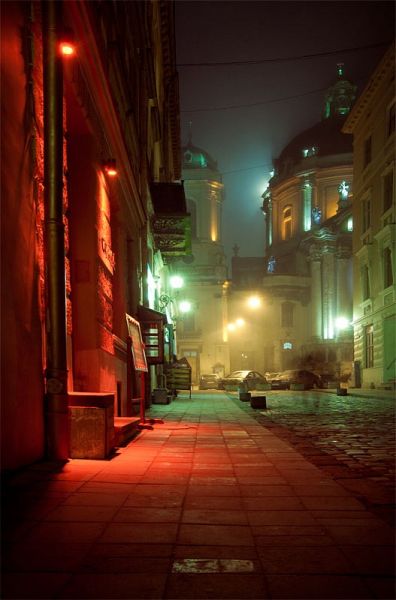 2. See the Market Square.
Here one will find numerous unmatched stone buildings of various colors, each of which is unique and ultimate. Also, a lot of interesting sights, cafes, people, musicians and other weirdoes without which Lviv would not be Lviv.
3. Ascend the City Hall.
It is very exciting to look at the pride of Lviv and the UNESKO's World Heritage objects from the top of Lviv City Hall, which towers 65 meters above the Market Square and is the highest in Ukraine.
4. Go to dungeons.
The underground Lviv is mysterious but exciting. According to the estimates, the total length of Lviv underground labyrinths is 100 kilometers. They extend under the Jesuit Church, the Dominican Church, and the Church of the Transfiguration (Preobrazhenska Church).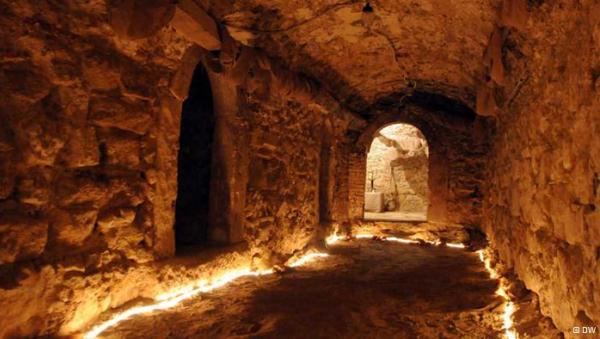 5. Have a Rest on One of Lviv Terraces and Visit One of Many Emotional Restaurants of the City.
Once you would like to have a cup of tea or aromatic coffee, Lviv will not leave you without emotions. There are many restaurants with terraces from which you can enjoy watching the picturesque roofs. One of them is "The House of Legends" the roof of which is decorated with a Soviet car, which adds special charm to the restaurant.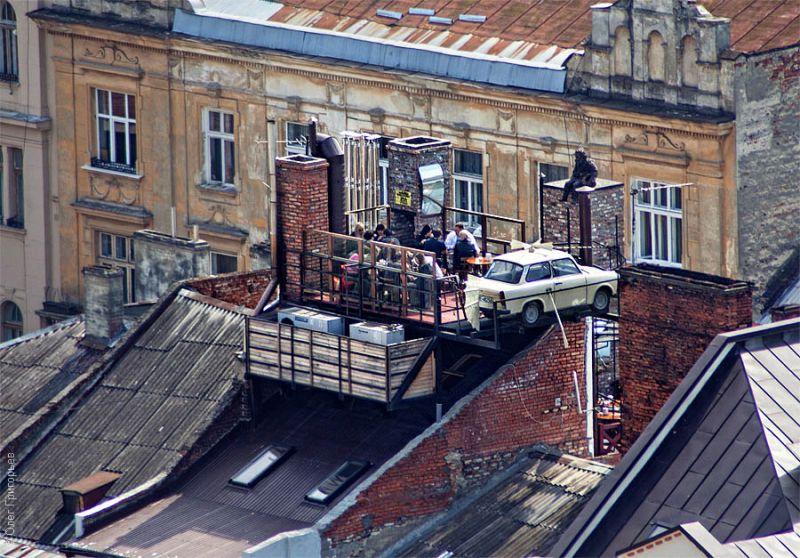 6. Have a trip in an old tram.
It is a must to see Lviv from the tram window. As the places change quickly, you will be able to see Lviv from different perspectives. Also, you can meet many flamboyant people there.
7. Ascent the High Castle and Walk in Znesinnya Park.
The highest top of Lviv also must be on your list as it enables you to observe the whole city, especially, the close center, majestic edifices, and the City Hall from its observation deck; at night all these sights are lightened. The walk in Znesinnya Park will bring you a lot of joy as it is a piece of nature in the heart of the city, which opens up beautiful views.
8. Visit Shevchenko Grove.
There are unmatched wooden houses, churches and other huts that represent different ethnic regions of Western Ukraine. Beautiful nature and landscapes of Shevchenko Grove add to the majesty of the place.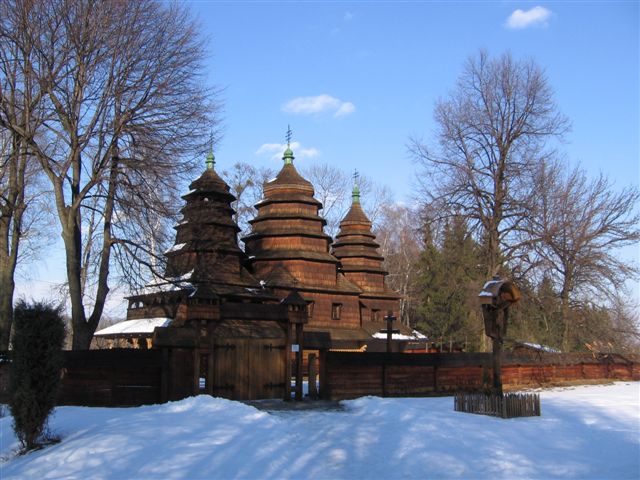 9. Buy a Rare Book at Ivan Fedorov Monument.
This is a place where one can buy valuable books in the open air. Besides, the dialogue with the sellers of old masterpieces may turn out to be very interesting to you.